Extra support needed for those living with eating disorders during COVID-19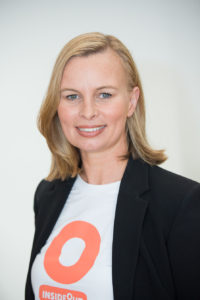 As the COVID-19 pandemic sweeps the nation causing New Zealand to enter a period of lockdown, an international expert on the topic is urging those living with eating disorders to seek support and maintain close communication with their family and friends.
In an article published in the Sydney Morning Herald today, Dr Sarah Maguire, Director of the Inside Out Institute, Australia,  reflects on the unique challenges currently facing those living with an eating disorder.
Around the world, supermarkets are experiencing an unprecedented demand for basic food items, with individuals no longer able to buy the foods they usually would.
Food insecurity, coupled with social isolation makes this a very challenging time for those living with eating disorders, Dr Maguire argues.
"The scarcity has meant those with eating disorders feel really guilty about buying food they believe others need more."
Eating disorders are commonly linked to other co-morbidities, including depression, anxiety (especially social anxiety disorder) and obsessive-compulsive disorder (OCD).  For those who are living with OCD, COVID-19 can exacerbate fear around infection and contamination, and this, coupled with self-isolation, can cause further strain on a person's mental health.
"The environment we are now having to operate in makes having an eating disorder more difficult and we are seeing for a number of people their symptoms are exacerbated," Dr Maguire told the Sydney Morning Herald.
So, what support do those living with an eating disorder require during this uncharted time?
According to Dr Maguire, it is vital those living with an eating disorder can still access their therapists and engage in structured sessions via telemedicine.
She further encourages those with an eating disorder to uphold their social contact with others, where possible, even if it is over video communication services such as Zoom, while in isolation.
To read the full Sydney Morning Herald article, click here.
Should you suspect that you, or a loved one, may be living with an eating disorder, reach out to your general practitioner without delay.
Should you need to talk to a trained counsellor about any mental health issue, contact the 1737 helpline; free call or text 1737 www.healthpoint.co.nz/mental-health-addictions/mental-health-addictions/1737-need-to-talk/.