Saving lives and restoring hope – bringing eating disorders out of the Shadows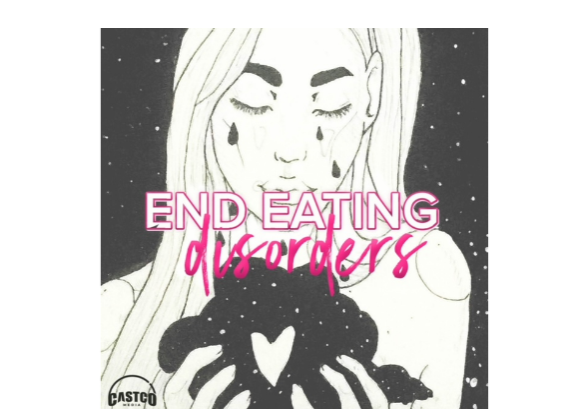 The 'End Eating Disorders' podcast has today (2 November 2020) launched.
"There is always hope" – that's the simple message for eating disorder sufferers at the heart of a brand new podcast, End Eating Disorders, hosted by Sunshine Coast-based Millie Thomas, who battled Anorexia Nervosa for 15 years and is now a certified Eating Disorder Recovery Coach.
The weekly End Eating Disorders podcast is a 20- episode season of deeply personal, vulnerable stories of those with first-hand experience of an eating disorder and their loved ones, as well as interviews with renowned eating disorder experts from around the world. It aims to raise awareness of this deadly mental illness and highlight that recovery is always possible.
"Approximately 1.5 million Australians experience eating disorders and it is essential that those people who are fighting to reclaim their lives realise they are not alone in their battle," said Millie Thomas, an Eating Disorder Recovery Coach at ​ End ED​ .
"When you're battling this beast of an illness and you feel that no one understands what you're going through, it makes it even harder to open up and reach out for help. "I'm determined to dispel the myths and quash the stigma that unfortunately still surround eating disorders. This podcast includes intimate interviews with an amazing collection of men and women from all over the world.
"I speak to both those with lived experience and leading clinicians in the eating disorder field, from men who have battled Binge Eating Disorder and Bulimia to the renowned Dr Cynthia Bulik who is leading the world's largest study into the genetics behind eating Disorders."
The End Eating Disorders podcast features in-depth interviews about Anorexia, pregnancy with an eating disorder, Orthorexia, the impact of social media and diet culture, body acceptance, comorbidities such as drugs and alcohol, different treatment approaches and lots more.
"We get to hear stories of immense resilience and strength from people who have tackled their eating disorders head on and won; salient reminders that there is always hope," said Millie.
"These are incredible tales of pain and hope. By bringing eating disorders out of the shadows, fewer people will feel they need to suffer in silence and they can take that first step towards asking for the help that they so desperately need and that they deserve.
"This podcast series is aimed at both those who have been affected by eating disorders and those who haven't – there is something for everyone and I truly believe it will save lives.
"Anorexia took away half my life and it very nearly took my life. I'm really grateful that I've come out the other side, but I don't want anyone to go through what I went through. "I struggled for so many long years and now that I've emerged out of the darkness and into the light I want to help others do the same."
Produced by ​ Castco Media ​, the End Eating Disorders podcast is available on ​ Apple Podcasts and ​ Spotify ​ . The podcast is proudly sponsored by ​ BCU​ .
Please contact Millie Thomas, podcast host and Eating Disorder Recovery Coach – 0434 143 834 and Trent Pardey, Castco Media PR – 0421 545 498 for more information.
Listen to the End Eating Disorders podcast here: ​ https://kite.link/2vIIuo6
Should you suspect that you, or a loved one, may be living with an eating disorder, reach out to your general practitioner without delay.
Should you need to talk to a trained counsellor about any mental health issue, contact the 1737 helpline; free call or text 1737 www.healthpoint.co.nz/mental-health-addictions/mental-health-addictions/1737-need-to-talk/.