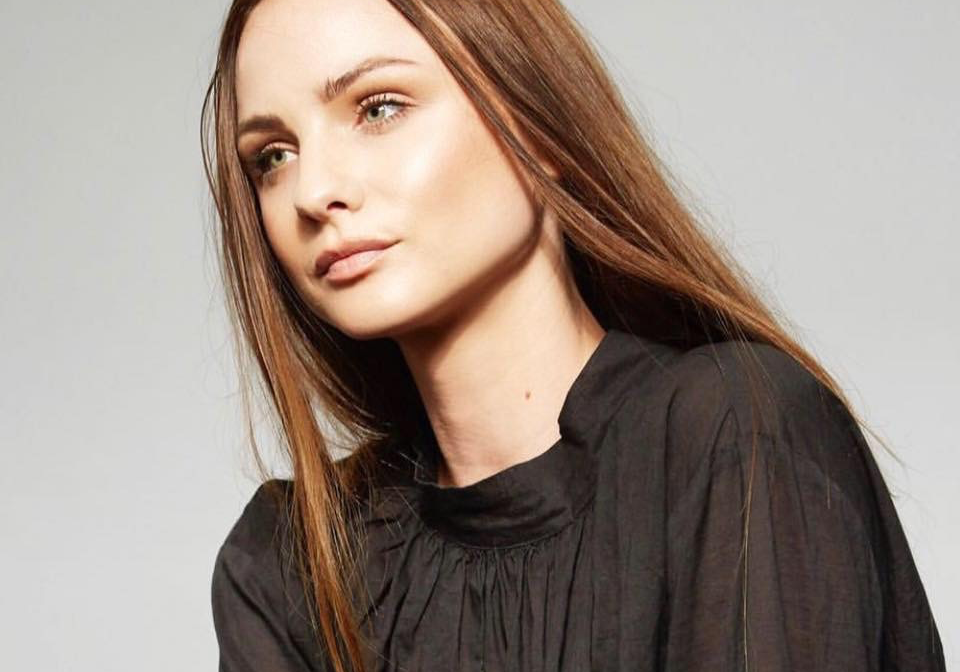 Operations & sales manager who was diagnosed with anorexia nervosa in her late twenties, AUCKLAND
Operations and sales manager for a fashion designer Caitlin, 30, loves to cook and enjoys creating various vegetarian dishes. She enjoys boxing and relishes spending time with her family.
Before she was ten years old, Caitlin began having an unhealthy relationship with food. At the age of 13, she was diagnosed with dysthymia, a form of depression. She focussed on food as a means for control in her life.
At the age of 19, Caitlin's eating disorder came to a head, seriously affecting her health and her relationships. She lived with her illness and its impacts on and off for years without seeking treatment, unaware of the options available for adults living with an eating disorder. Following another relapse at the age of 28, Caitlin's family urged her to get help. It was at this point that a psychologist finally diagnosed Caitlin with anorexia nervosa.
Caitlin completed an 18-month course of treatment for anorexia nervosa in December last year. As a person who was diagnosed with an eating disorder at a later age than most people, Caitlin is a passionate advocate for increasing awareness around eating disorders, particularly that it can affect people of all ages, genders and sizes. She hopes that identifying the genes that predispose people to developing an eating disorder via the Eating Disorders Genetics Initiative will help to increase awareness that anorexia is not a choice, but a serious illness.
This is Caitlin's story.
From a young age, Caitlin possessed an unhealthy focus on food, recalling that her issues began before she was 10 years old as she was always a "picky eater". Caitlin was diagnosed with dysthymia, a form of depression, by her GP at the age of 13. During her adolescent years, Caitlin would use food to gain control in her life when she felt like she didn't have any.
"It would give me a quick fix, a sense of safety and security, when I otherwise felt I had no control," said Caitlin.
Caitlin continued living with her eating disorder for years, its severity waxing and waning. As she moved through her twenties, Caitlin experienced the true depths of her illness, her restrictive eating habits causing her weight to plummet. At this stage, she did not seek any treatment.
Caitlin's health deteriorated. She always lacked energy and needed to sleep a lot. Her hair fell out, her nails would break, and she constantly felt cold, showering up to eight times per day to regulate her body temperature. She battled with her illness physically and mentally.
"It became very noisy in my head; I was constantly being berated. I was always second guessing myself, it felt like I was suffocating," Caitlin said.
Every facet of Caitlin's life was affected by her eating disorder. Being out in public was difficult as people would stare at her. It was difficult finding clothes that fit, so hiding her withering figure was near impossible. Social activities were too traumatic to endure as most revolved around food. Having enough energy to get through a workday was a challenge.
At the age of 28, Caitlin relapsed again when her living arrangements changed. Having witnessed the damaging cycles of her illness, Caitlin's family pushed her to get help, encouraging her to move back in with them for support. Caitlin sought treatment at a private clinic for eating disorders and was finally diagnosed with anorexia nervosa.
Caitlin began treatment with a multidisciplinary team for anorexia nervosa, including a dietitian, a psychologist and a GP. She found the evidence-based MANTRA model of treatment to be particularly effective for her, using brain scan imagery and being able to visualise her state of health and any progress.
"Treatment for anorexia is not only difficult physically and mentally, as an adult it hits you financially too. I had to take a few months off work for the treatment. When you're covering the costs yourself, this is a tough one to juggle," said Caitlin.
Caitlin completed a two-year course of treatment for anorexia nervosa in December 2019. Today, she enjoys working as an operations and sales manager for a New Zealand fashion designer and fills her spare time with boxing and seeing her family.
Caitlin is keen to participate in the New Zealand Eating Disorders Genetics Initiative (EDGI) study – the largest and most rigorous genetic investigation of eating disorders ever performed.
"It would be amazing if researchers can identify the genes linked to eating disorders as it would increase the possibility of prevention for those prone to developing an eating disorder. I hope it will also increase society's awareness that eating disorders are valid, serious and potentially fatal mental illnesses that no one would ever choose to live with," Caitlin said.